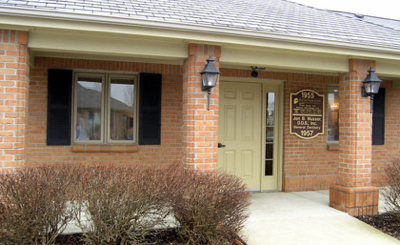 05.21.19
CEREC Technology Makes for Super-Speedy Crown Application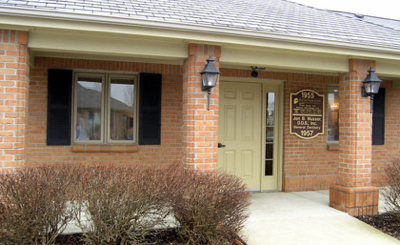 We're excited to announce that our Granville location is now offering an innovative crown procedure through the CEREC machine unit, made by Sirona. Essentially, this is a sophisticated same-day crown procedure. CEREC uses CAD/CAM technology to create a crown in one visit from a digital impression – saving our patients time and trouble.
Showing Our Commitment to Your Comfort
At Magnolia Dental, we are dedicated to our patients. Part of that dedication is continually improving our techniques so our patients can get the best care possible, and that's what CEREC does.

This technology streamlines crown procedures while still giving patients great results – and quickly restoring natural beauty and healthy teeth. By adding this service to our Granville location, Magnolia can offer our patients a same-day crown, saving you time, pain and money compared to traditional crowns.
What Is CEREC?
Though CEREC technology dates back to 1980, it has been modified and refined over the past 40 years to become the efficient machine it is today, ensuring better results and shortening the crown process. With the help of CAD/CAM (Computer Assisted Design or Computer Assisted Manufacture), Magnolia doctors can create precise crowns. CEREC uses digital impressions instead of the traditional "goop" to take an accurate picture of your teeth. This allows for restorations to be accurate and give patients a better-fitting and better-looking crown.
How Does CEREC Work?
CEREC stands for Chairside Economical Restoration of Esthetic Ceramics. A typical crown procedure requires two visits, with wait time in between. With CEREC, Magnolia Dental can go reduce your two visits to two hours. Our CEREC machine takes digital impressions of your teeth, which are then used to process a durable crown while you wait. Your crown is cut from a block of ceramic, then glued to your prepared tooth. That means no second appointment – and much less hassle.
The Benefits of CEREC Crowns Include:
Restorations look great and are long-lasting, which means fewer visits and less costs for you.
Though we love seeing our patients, this gives you more time to spend anywhere but our office.
No second visit means no temporary crown, which can eliminate potential discomfort.
Our CEREC machine takes digital impressions, so there is no need for gooey impressions.
Is CEREC Right for You?
If you need a new crown, have a cracked tooth or are dealing with some other type of significant damage to a tooth, CEREC might be right up your alley. CEREC may also be a good option if you have an old restoration that needs an update. If you think CEREC might be the quicker, easier procedure for your tooth, we'd be happy to serve you at our Granville office! Give us a call today, or set up an appointment online, to be on your way to a more convenient crown.
Interested in learning more about CEREC, or about what Magnolia Dental has to offer at our Granville office? Give us a ring at (740) 587-3001, or contact us to get something set up!