Insurance Plans We Accept
We accept most insurance plans and will gladly process your claim! Please bring the necessary information with you on your first visit.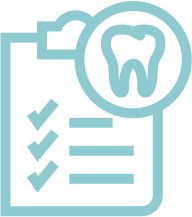 Additional Payment Information
Insurance policies generally cover only a portion of the total treatment cost. Unless other arrangements have been made, we ask that you pay your portion of the bill at the time of treatment. It is your responsibility to pay any balance not paid by your insurance company.
Payment Options We Accept
For your convenience, we also accept payments made with your Visa, MasterCard, American Express and Discover. Financing is available through Care Credit, Sunbit, and the Magnolia Dental Membership Plan.