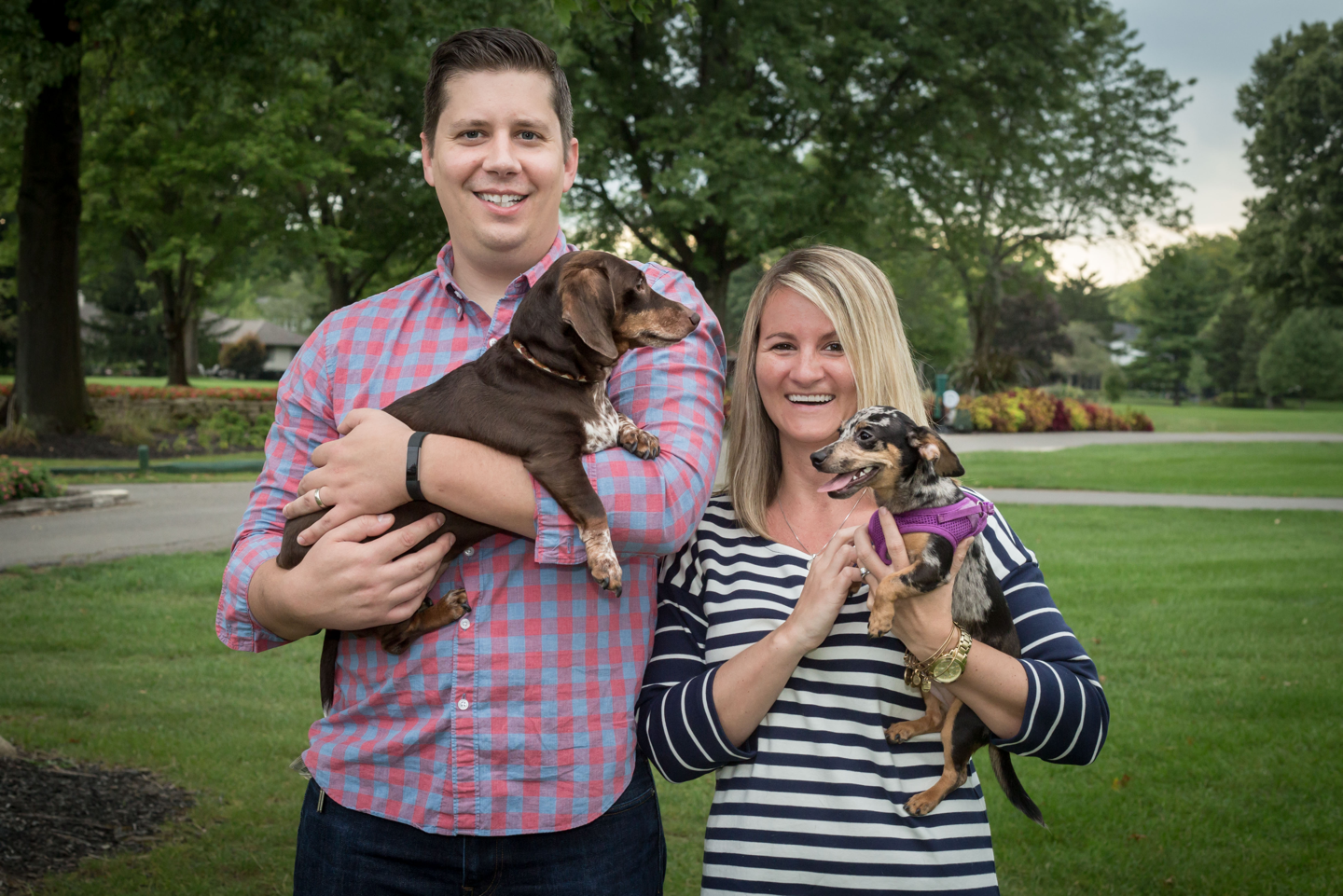 06.15.17
Our feature families are made up of inspiring people who love their community, their families, and their dentist:) We can't say enough about the Curry Family, their precious puppies Gus and Millie, and their passion for a life happily and well lived. Read below to find out the best happy hour in Columbus, what its like to live in the beautiful Worthington Hills Community, and what you might want to try for a midnight snack!
How long have you lived in Worthington? 
We've lived in Worthington for almost 4 years. We moved to W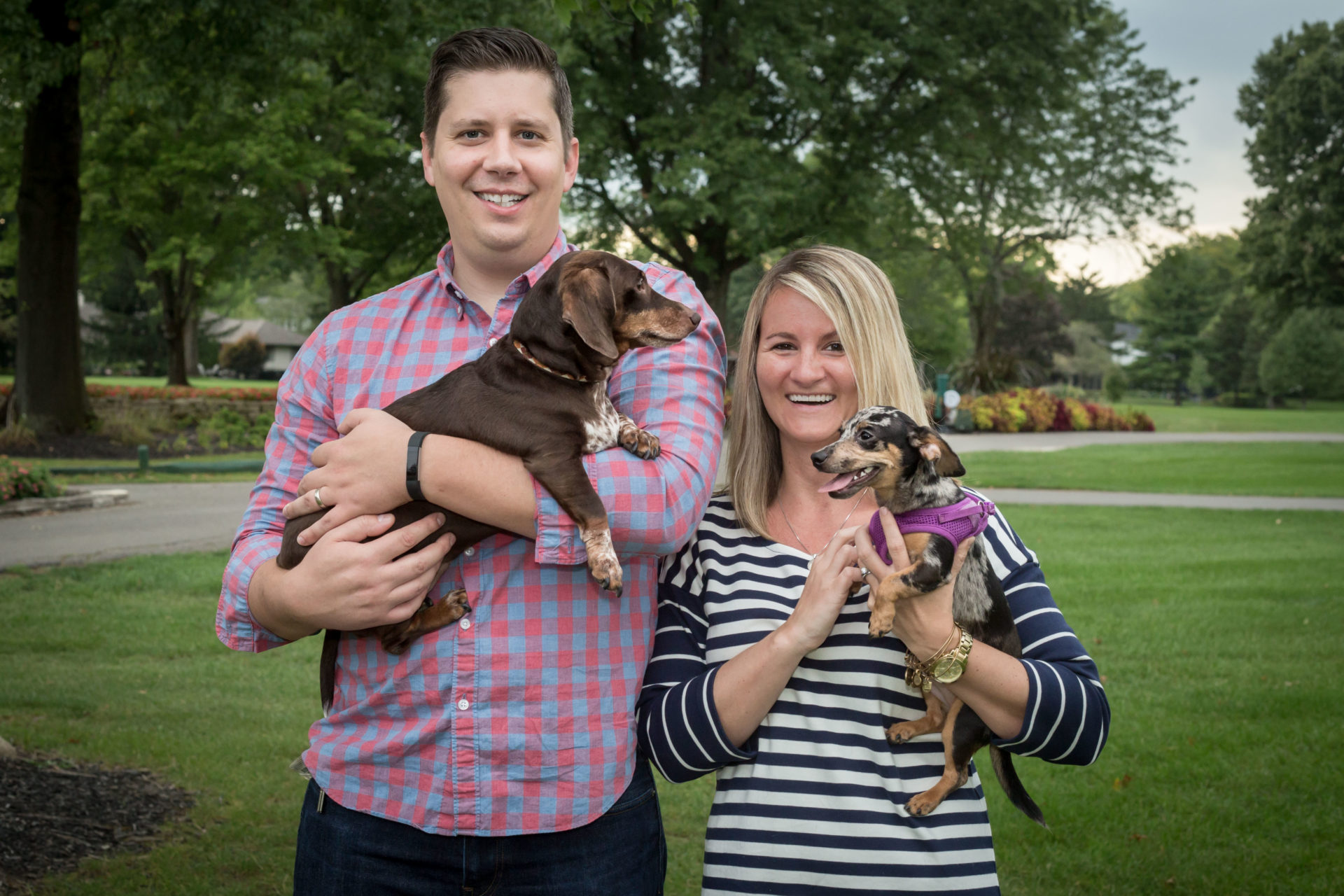 orthington Hills in May 2016.
What do you each do for a living? 
Matt: Attorney at BroadStreet Partners
Kristen: Sourcing Manager at Cardinal Health
We are in love with your pups, tell us about your adorable furbabies!
Gus is a miniature dachshund and just turned 7. Millie is a chiweenie and she turned 1 in March. They really are the best dogs! Gus is a true lap dog and would be perfectly content to snuggle all day long. Millie still has some puppy in her so she can be a little wild and loves to pick on Gus!
What is your go to date night?
Dinner and drinks. We love going to happy hour at Cantina Laredo! They have the best margaritas! Our other go-to's are The Whitney House, Basi, and Guild House.
 Favorite midnight snack?
Chocolate chip cookie dough ice cream!
 What type of music is playing inside the Curry residence on any given day?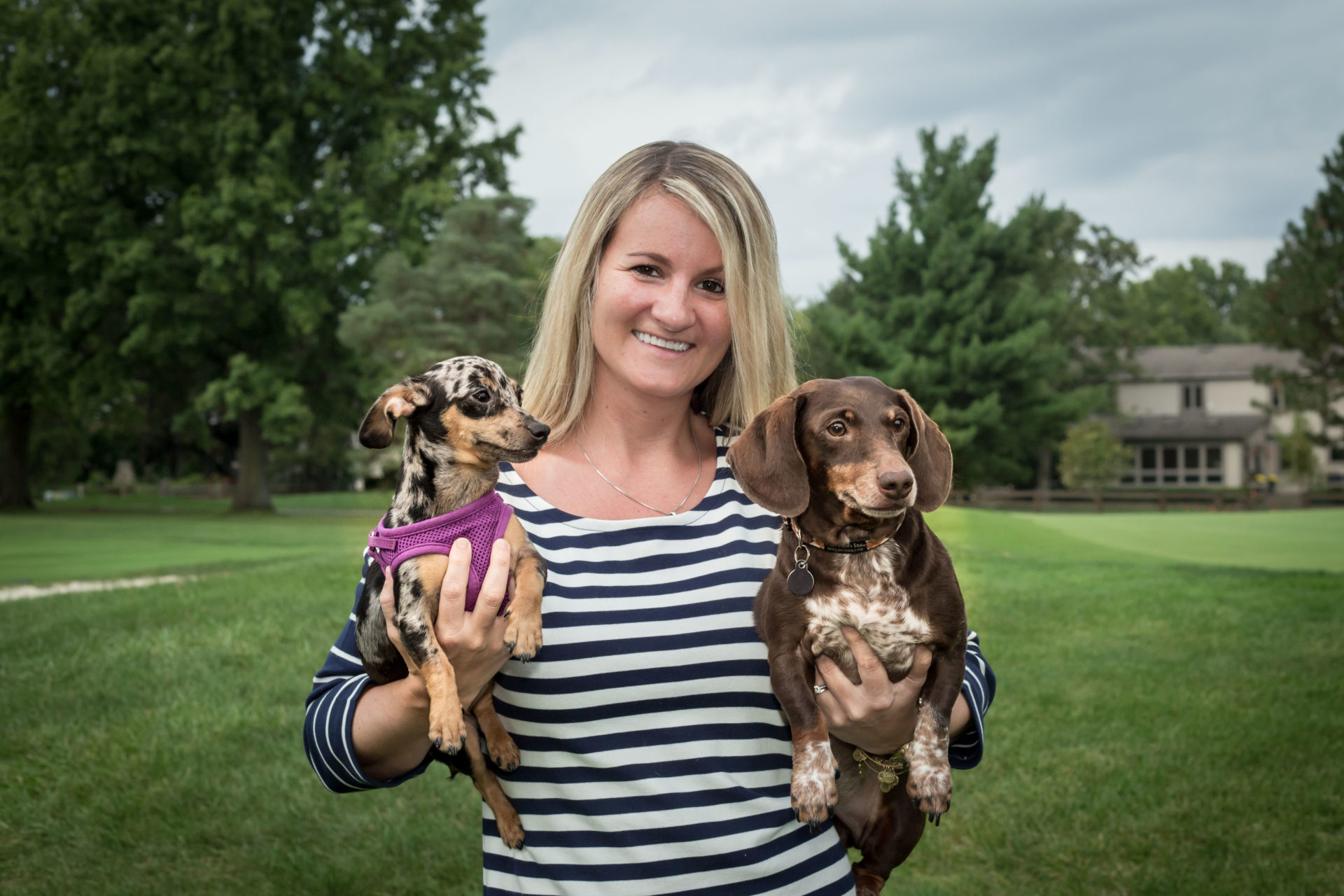 Good question! Matt loves music so there is always music on at our house. We love all types so it could be anything from Bruce Springsteen to The National to Sturgill Simpson.
Favorite shows to binge-watch?
Bloodline, House of Cards, Master of None
Why did you decide to move into Worthington Hills?
I grew up in The Bluffs (right behind Bluffsview Elementary) so I had friends that lived in Worthington Hills and spent a lot of time here. As we've gotten older, our friends have moved back here with their families. It's such a great community! I knew when Matt and I moved back from Cleveland 4 years ago that Worthington Hills was where we needed to live!
What's your favorite Columbus small business?
Simply Vague. I love all of the Ohio made stuff there, from the t-shirts to the home decor. It's all really great!
What's the best part about living in your neighborhood, Worthington Hills? 
The people! We've made some great friends in the neighborhood and at the club. Everybody is so friendly and thoroughly enjoys living in this neighborhood. We moved here from Old Worthington and the sense of community here is so much stronger. We love that!
 If you could grab a glass of wine with anyone in the world, past or present, who would it be and why?
My dad. Although, he never drank wine so I'll get him a Grey Goose on the rocks. 🙂 He passed away almost 2 years ago and I would love to see him and talk to him one more time.
 For anyone who may be thinking of becoming patients at Magnolia Dental at Worthington Hills, what would you share about your experience with the practice?
We love Magnolia Dental! We've both been going there for the last 4 years and can't say enough good things. Everybody is so nice and makes you feel very comfortable. I must say that I've always kind of dreaded going to the dentist but not anymore, thanks to the staff there!