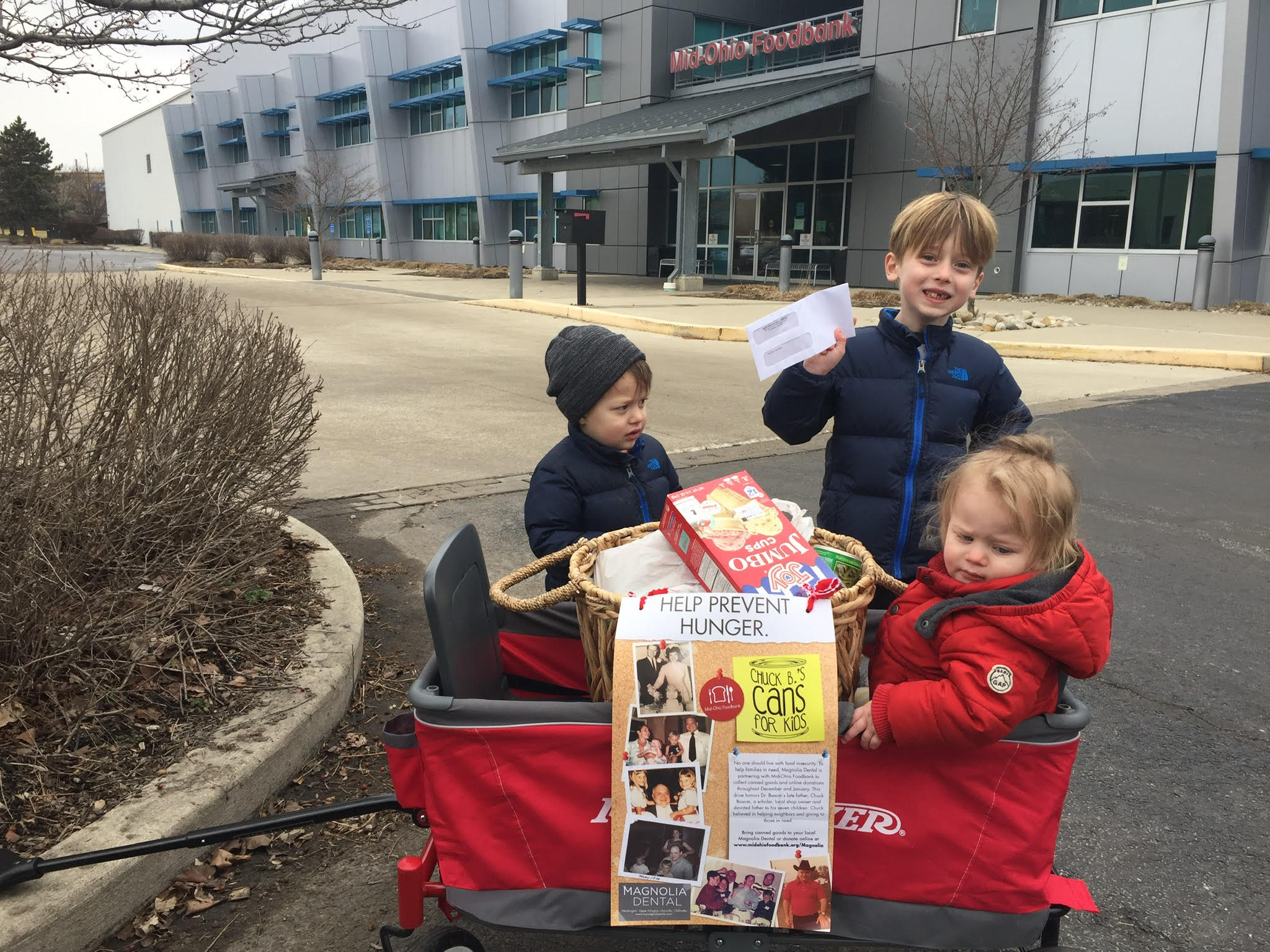 12.05.19
Magnolia Dental Partners with Mid-Ohio Food Bank to Help Hungry Families This Holiday Season
The Holidays are a time of joy and celebration. But for many Ohio families, there is a struggle to make ends meet and put food on the table. In fact, 1 in 4 Ohio children and 1 in 6 Ohioans is at risk of hunger.
To help families living with food insecurity, Magnolia Dental is again partnering with Mid-Ohio Foodbank to collect non-perishable food items and online donations throughout December. The owner of Magnolia Dental, Dr. Bryan Basom, started the 6th annual food drive, "Chuck B's Cans for Kids," to honor his late father Chuck Basom, a scholar, local shop owner and devoted father to his seven children.

"My father believed in helping neighbors & giving to those in need"
"It was important to him to give back to the community whether it was employing those with special needs or giving away food to those in need during the Holidays," said Dr. Basom. "He often gave away free pizza to people having financial difficulties and if someone was trying to get back on their feet and needed a job, he would hire them – including those with prison records because he believed in second chances. This food drive honors his giving spirit."
How Can You Help?
Stop by your local Magnolia Dental office with non-perishable food donations or donate online at www.midohiofoodbank.org/Magnolia For every $1 donated to Mid-Ohio Foodbank, they can distribute $10 worth of groceries.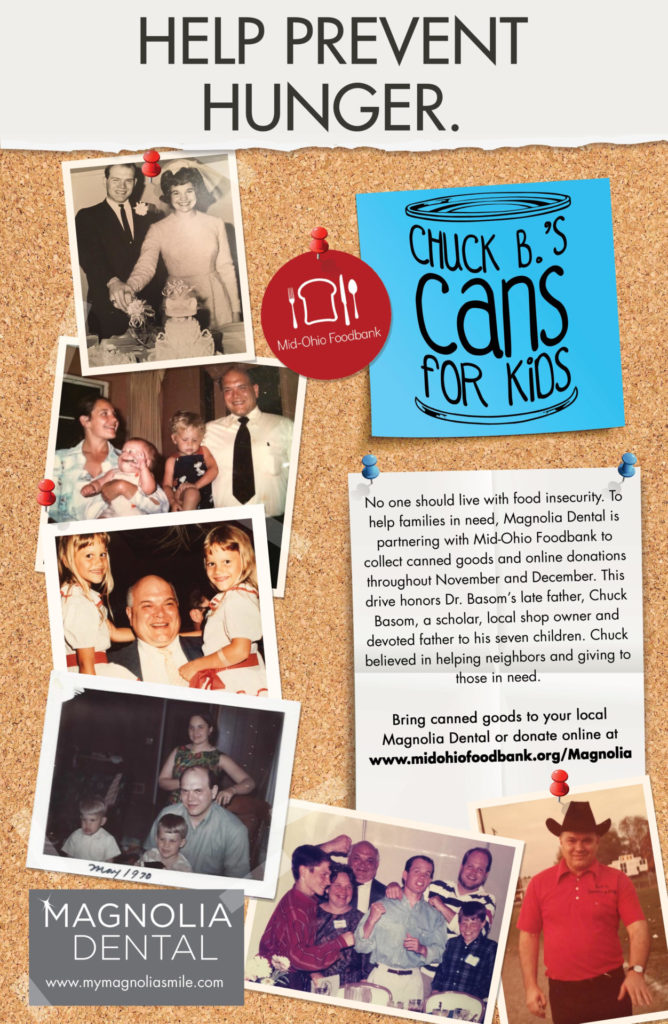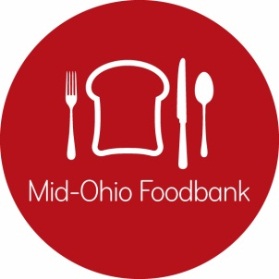 About Mid-Ohio Food Bank
Mid-Ohio Foodbank is ending hunger today, tomorrow and for a lifetime. They provide enough food for about 140,000 meals each and every day to help stabilize families, connect hungry neighbors with community services to help them toward economic sufficiency, and energize the community to address root causes of hunger so everyone thrives. For more information, visit www.midohiofoodbank.org
---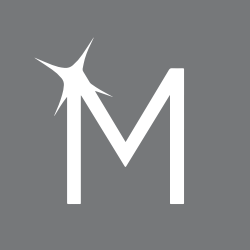 About Magnolia Dental
Magnolia Dental is dedicated to providing state-of-the-art comprehensive, preventive, as well as restorative care and cosmetic dentistry for patients of all ages. Whether patients are new or have been with their practice for generations, they are considered a valued part of their patient family. For more information, visit www.mymagnoliasmile.com