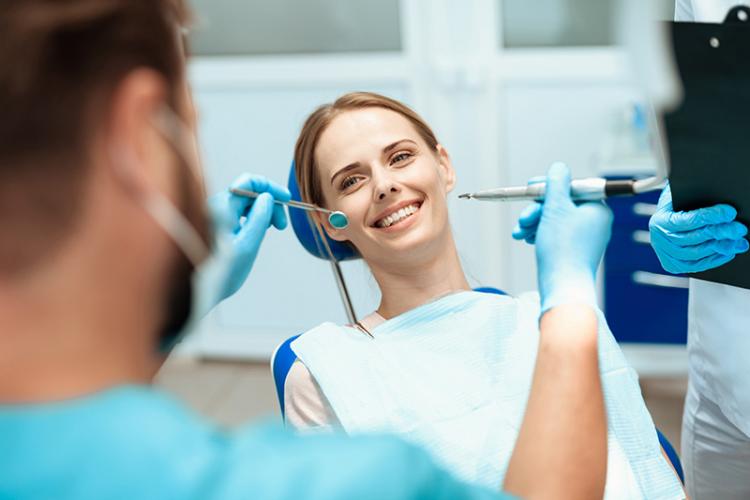 02.07.23
Having a great smile can boost your confidence, making it easier to be social with people. If you think you do not have a great smile, there are things you can do to fall in love with your smile. We want to help you improve your confidence through your smile.
Practice Self-Care
One of the best ways to fall in love with your smile is to practice self-care. Good dental care is a huge part of self-care. Take some time when you brush and floss to enjoy it. Think of it like a facial for your mouth. Light scented candles, or put on music to help you to relax. Consider trying a new toothpaste and mouthwash flavor as well.
Regular Dental Visits
Going to your dentist at least once a year is a great way to fall in love with your smile and boost your confidence. You can talk to the dentist about issues you are having, the things about your smile that you do not like, and more. Dentists are there to help you achieve your smile goals.
Whitening Treatments
If you do not like your smile because your teeth are not white, consider whitening treatments. You can get strips, kits, or whitening toothpaste. You can also visit your dentist for a professional dental whitening treatment. As you improve the look of your teeth, you will improve your dental health, and you will build confidence.
Orthodontic Dental Treatment
Crooked teeth can lower your self-confidence. To improve your confidence, you can have orthodontic dental treatment done. Traditional braces and clear aligners are now easier to get. Having straighter teeth can help you to enjoy your smile once again. Many people fear wearing braces because they feel it will be painful. A lot of work has gone into braces over the years. Your dentist can best tell you what would work best for your teeth and comfort level.
Cosmetic Dentistry
If you are missing teeth or have a chipped tooth, you can get cosmetic dental treatment. Cosmetic dentistry includes getting veneers, implants, and more. You might think that you cannot afford cosmetic dentistry. The truth is that most offices will offer financing and other options. These can help you pay for your cosmetic dental procedures.
Finding the Right Dentist
You will want to take your time to find the right dentist. You can read reviews online, and ask for recommendations from people near you. Choosing the right dentist can help to ensure that you are happy.
CALL US TODAY
At Magnolia Dental, we are here to offer you dental care. We strive to help you to improve your oral health and your smile. Give us a call today.